---
Update: Showtime & Vibe Tie For Road March; Parade Winners Announced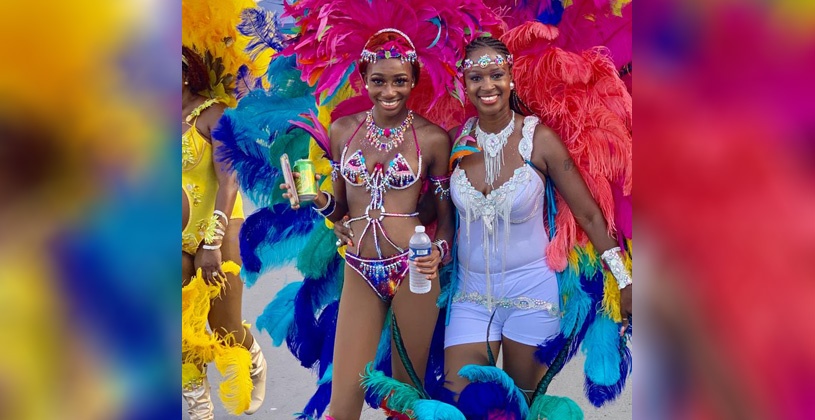 (PLTM) - Showtime's 'Bruckway' and VIBE's 'Take Over' were two of the hottest songs this festival season, so it is understandable that after the parade, the judges were unable to choose a single winner for the 2019 Road March title, and declared a tie between the two bands.
The 2019 Emancipation Festival Parade was its usual colourful splendor, and since it was the 65th anniversary, the celebration seemed a little more jubilant.
However, as impressive as all of the participants were, only few were declared winners. Among the list, the name Treasures was repeated.
Treasures was the largest group in the August 5 parade and following its impressive showing, it received wins in three categories. Treasures was announced the winner in the Individual and Adult Troupe categories, and also scored third place in the Children's Troupe section.
The New Royal Festival Ensemble was also a multiple section winner. That group won the Cheerleading, Majorette, and Children's sections of the parade.
The other repeat placement in the parade was the BVI Dance School, which was Second Runner Up in the Cheerleading and Children's Troupe sections.
Meanwhile, the Elmore Stoutt High School Dazzling Gems were announced the winners of the School Troupe category, as well as Second Runner Up in the Adult Troupe category.
In the area of Floupes, CTL's Unity in Diversity was proclaimed the winner, while the Heritage Dancers Forty Year Celebration depiction was announced Second Runner Up.
For the Floats category, Unmasked-FSC was declared the winner.
The other placement was Imara Revelers, who placed Third Runner Up in the Adult Troupe category. [gallery]
-----
Copyright 2023 by Virgin Islands Platinum News. All rights reserved. This material may not be published, broadcast, rewritten, or redistributed.
Reader Opinion
Please note that the opinions posted are the opinions of its author and does not in any way reflect the views of the management, staff, parent company or sponsors of Virgin Islands Platinum News.
There are no comments to show at this time.