---
COVID-19 Testing Expanded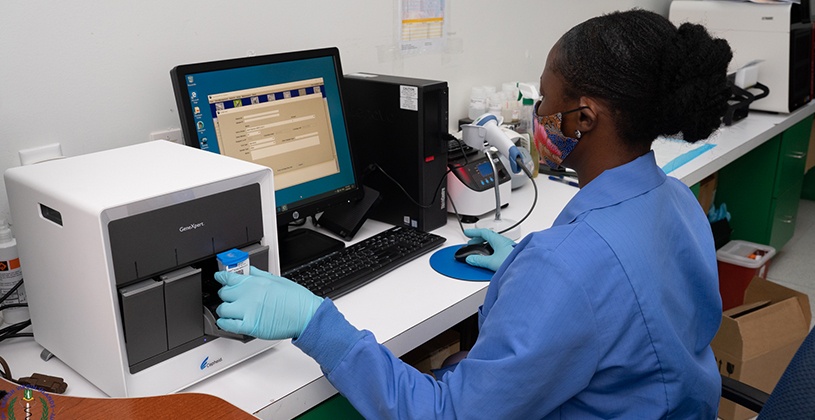 (PLTM) - The British Virgin Islands Health Services Authority (BVIHSA) has announced that it will now be offering COVID-19 testing to more persons in the community.
In a press release issued on Friday, July 3, the BVIHSA said that persons will be charged a fee for this service but did not indicate the cost.
Director of Primary Health Care, Dr. Natasha Frett said over the past months COVID-19 testing focused on identifying those persons that were infected with the disease, their close contacts and persons at risk.
"Identifying these persons and enforcing quarantine measures helped to stop transmission of the disease. The curfew restrictions also aided in controlling the movement of people and prevention of further transmission," Dr. Natasha Frett explained.
Dr. Frett stated that presently there are no known active cases, but that the relaxation of the curfew measures, repatriation of BVIslanders and the re-opening of business and services and increased movement of persons in the community has created the opportunity for transmission.
"It is important that we remain vigilant in practicing and enforcing the protective strategies put in place," the director said, adding, "At BVIHSA, we acknowledge the rippling effects that this 'new normal' has dictated in reshaping how we live. Therefore, we are extending COVID testing to include: Persons needing a test for elective procedures and travel."
Persons desirous of taking the test are asked to call the MEDICAL HOTLINE at 852-7650 or email COVIDRRT@OUTLOOK.com, a minimum of ten (10) days prior to when the result is needed. This, according to Dr. Frett, is to ensure that persons receive a scheduled appointment and their results in a timely fashion.
-----
Copyright 2023 by Virgin Islands Platinum News. All rights reserved. This material may not be published, broadcast, rewritten, or redistributed.
Reader Opinion
Please note that the opinions posted are the opinions of its author and does not in any way reflect the views of the management, staff, parent company or sponsors of Virgin Islands Platinum News.
There are no comments to show at this time.
Cruise Schedule
IN PORT - TODAY ( 06 December )
NORWEGIAN PRIMA (3300)
6:00am
1:00pm
STAR FLYER (180)
7:30am
12:30pm
STAR FLYER (180)
2:30pm
5:00pm
EMERALD SAKARA (100)
8:00am
7:00pm
IN PORT - TOMORROW ( 07 December )
NORWEGIAN ENCORE (3998)
7:00am
3:00pm
AIDALUNA (2500)
6:30am
6:00pm
CLUB MED 2 (439)
7:30am
5:00pm
EVRIMA (298)
8:00am
10:00pm
SEADREAM I (113)
8:00am
6:00pm
SEADREAM I (113)
2:30pm
6:00pm