---
Nanny Cay Hotel Opens New Seaview Wing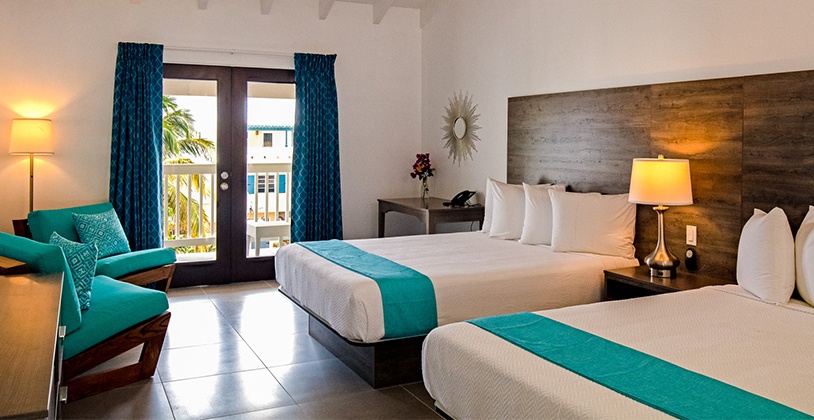 (PLTM) - One of the BVI's premier resorts and marinas Nanny Cay, unveiled the first nine rooms in its newly-constructed Seaview wing on Tortola today, October 29.
The unveiling was done by Mr. Clive McCoy, Director of the BVI Tourist Board (BVITB).
In a press release, Nanny Cay stated that, with superior rooms on the ground and first floors and premium rooms on the top floor, each room has over 400 square feet of cool interior space and breezy balcony with views over the Sir Francis Drake Channel and outer marina. The additional nine rooms will opened on December 1st.
Each room has been finished to a four star standard in a relaxing coastal decor with two queen beds, comfortable sofas, in-room WiFi and TVs. There is an elevator for guests to access the higher floors, and a walkway connecting the new buildings to the existing reception block.
The Seaview wing complements the 34 existing rooms in the historic garden wing. On the ground floor there are standard rooms with either two full sized beds or with two queen size beds and a seating area. Deluxe rooms upstairs upstairs also have either two full size beds or two queen size beds.
All of the ground floor standard rooms have had a light renovation, with a fresh paint throughout, some restructuring of bathrooms, new ceilings and lighting. The linens have also been replaced with white and turquoise to brighten the rooms, making them feel fresh and welcoming.
All the deluxe rooms have been completely rebuilt. High ceilings making them feel even more spacious, and modern coastal furniture with top quality mattresses, ensuring a great night's sleep.
Upon completion of the Seaview wing, Nanny Cay will have 52 rooms as well as two and three bedroom villas for short term rent.
Room rates for double occupancy range from $140 to $225 per night in low seasons and $170 to $250 in high season.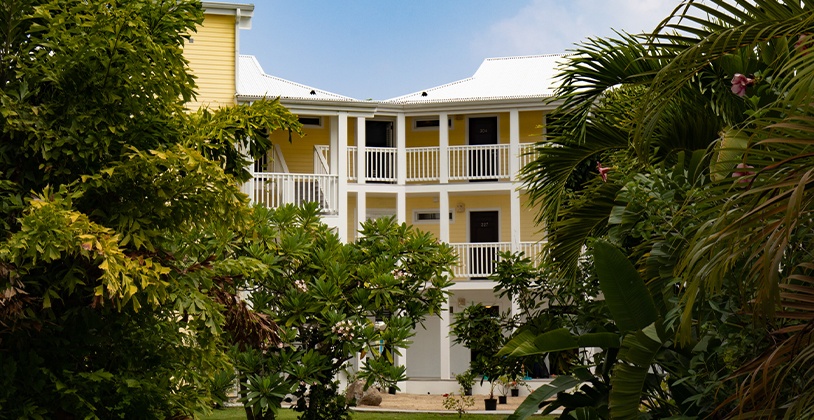 Amenities at Nanny Cay include bars and restaurants, swimming pool, and free WiFi.
Waterfront Townhouses
The waterfront townhouses are set over 2 or 3 levels providing elegant and spacious accommodations for 4 to 6 guests. In addition, each townhouse has private deck, air conditioning and a designated mooring space for each renter's boat. All the homes at Nanny Cay Village are a very short walk to the beach.
Three level apartments have 3 bedrooms/3baths. Two levels have 2 bedrooms/2 baths.
Nanny Cay has provided a full service marina, hotel, and boatyard to boaters, vacationers and residents for over 30 years.
[gallery]
-----
Copyright 2023 by Virgin Islands Platinum News. All rights reserved. This material may not be published, broadcast, rewritten, or redistributed.
Reader Opinion
Please note that the opinions posted are the opinions of its author and does not in any way reflect the views of the management, staff, parent company or sponsors of Virgin Islands Platinum News.
There are no comments to show at this time.