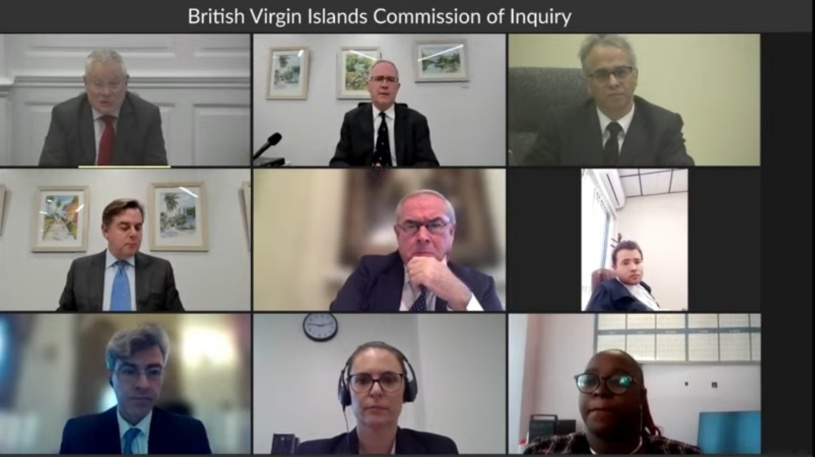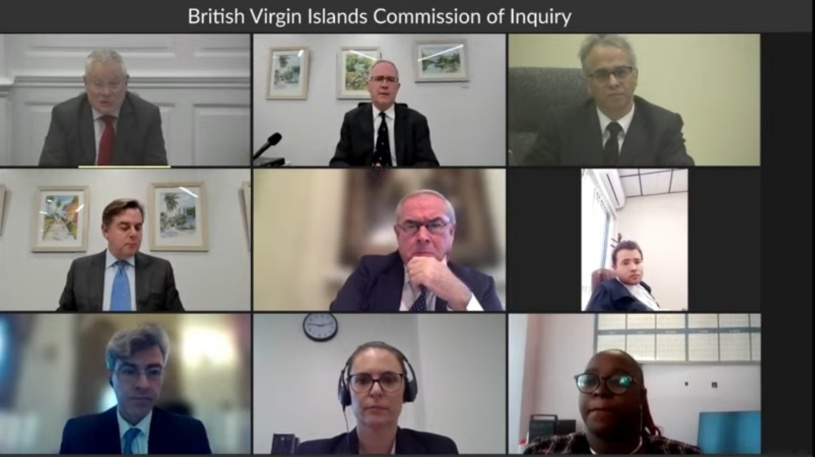 Governor John Rankin has denied claims that he is not being held to account and scrutinized like the elected politicians.
At the time of his remarks before the ongoing Commission of Inquiry (CoI) today November 24, he was being questioned by Sir Geoffrey Cox QC who represents the Attorney General (AG).
Sir Geoffrey said, "the Constitution that the Virgin Islands creates a situation where you have a wide, quite extensive executive authority over Section 60 matters. Clearly, you are obliged to consult in certain cases with the Premier but the difficulty here is, whereas that portion of executive authority entrusted by the Constitution by the elected institutions is democratically accountable the decisions that you take whether on instructions or not on instructions is not subject to any kind of democratic pressure certainly not in the Virgin Islands, and that can it not create friction?"
His questioning continued: "Because if part of the democratic authority and the government, in fact, is not subject to democratic pressure and scrutiny it is not therefore driven or has to be driven by inevitably to an extent those pressures then there is an awkwardness. Because while one side the democratic government finds itself under those pressures, on the other side, the Governor's office doesn't have to move at the same speed or even appreciate the nature of the democratic pressure."
In response, Governor Rankin informed that he is being held to account by the United Kingdom however, "that doesn't say that I am not subject to local accountability."
"I am bounded by the Constitution; I am subject to the BVI laws just like every other person in this territory. I can be sued, I can be judicially reviewed, I can be questioned in the Cabinet, I can be asked about positions that I am taking, I can receive questions and queries and challenges from Members of the House of Assembly and I am also accountable at the court of public opinion and by a free and independent media," he said.
The Governor added, "So while I am not democratically accountable all are ways I feel I can be held accountable and indeed I am held accountable here in the BVI," he added.
The CoI was issued on January 19, 2021 to look into whether corruption, abuse of office or other serious dishonesty may have taken place amongst public, elected and statutory officials in recent years; and to make appropriate recommendations as to governance and the operation of the law enforcement and justice systems in the BVI.
Today's hearing is expected to be the final live hearing of the CoI.