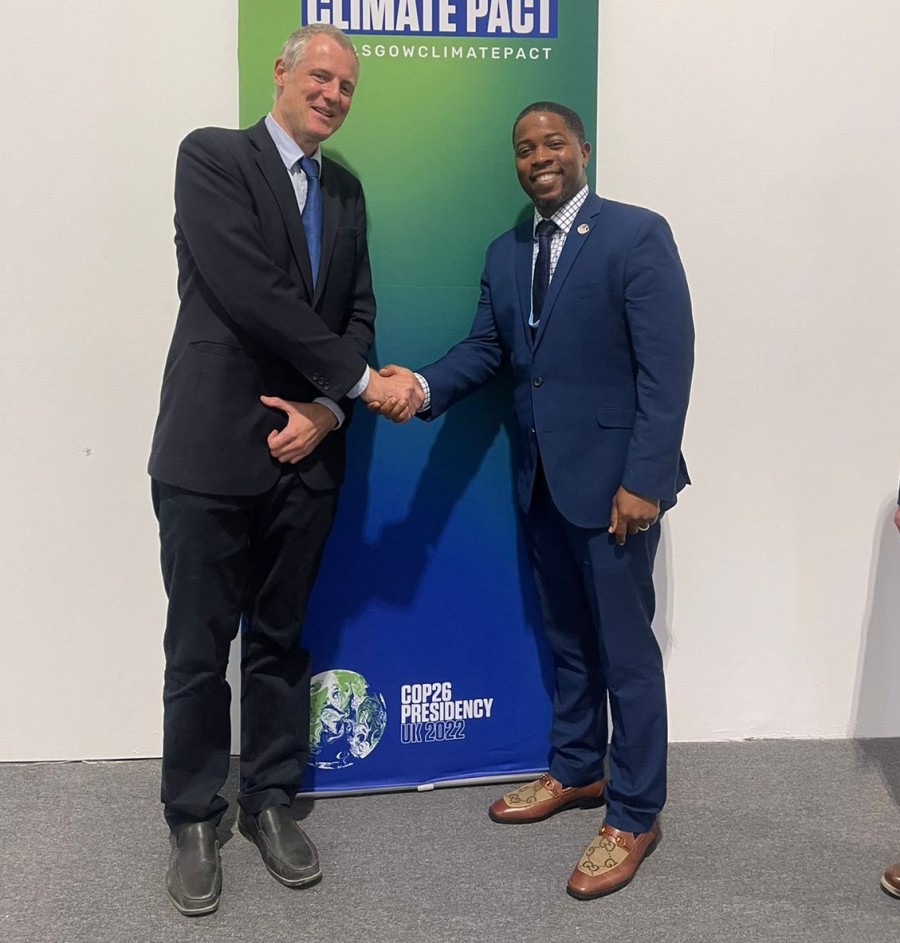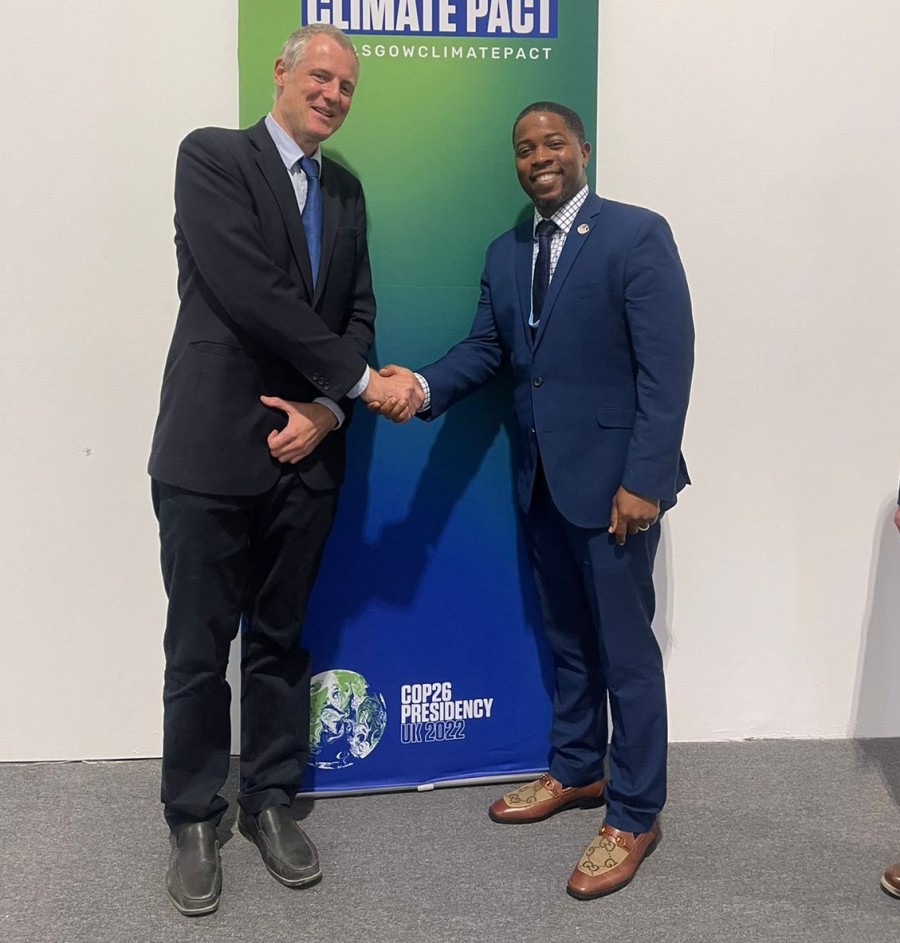 Minister for Natural Resources and Labour, Hon. Melvin Turnbull, has formally invited incoming UK Overseas Territories Minister The Rt. Hon. Lord Zac Goldsmith to visit the Virgin Islands.
The invitation was extended by Hon. Turnbull during a meeting with the UK Minister on Monday, November 14 on the sidelines of the United Nations Climate Change Conference (COP27) in Sharm El-Sheik, Egypt.
"I invited him to visit the BVI to see the work that the Government of National Unity has done to reform and restructure the public service since May 5," Hon. Turnbull said in a statement following the meeting.
He added, "It is important to recognise and strengthen the work that's being done on an international, regional and local level to better the Virgin Islands and charter our own course."
Among the other issues discussed, according to Hon. Turnbull, was a need for truer representation of the OTs at international conferences such as COP27, considering that the OTs make up about 90% of the UK's oceans and areas significantly affected by climate change.
Hon. Turnbull stated that the appointment of The Rt. Hon. Lord Goldsmith as OT Minister is in fact opportune, as his professional interests and innate passions comprise nature and the environment.
According to Hon., Turnbull, during their meeting, The Rt. Hon. expressed his enthusiasm about the opportunity he now has to develop those areas in our respective territories.
The OTs represented at COP27 are British Virgin Islands, Anguilla and Falkland Islands, amongst other world leaders including the new UK Prime Minister Rishi Sunak, Barbados Prime Minister Mia Mottley, U.S. President Joe Biden, and the host President Abdel Fattah El-Sisi of Egypt.
Hon. Turnbull explained that further OT representation will follow COP15 in December of this year and again at COP28 in 2023.
"It's incumbent upon OT leaders to continue conversations such as this, so that our priority areas can be presented to the UK in a way that results in meaningful change," Hon. Turnbull stated.
The Rt Hon Lord Goldsmith of Richmond Park is the Minister for Overseas Territories, Commonwealth, Energy, Climate and Environment at the Foreign, Commonwealth & Development Office (FCDO). He replaces Rt. Hon. Jesse Norman MP who served for a brief period following Rt. Hon. Amanda Milling MP.