---
More Motor Vehicles Being Targeted By Criminals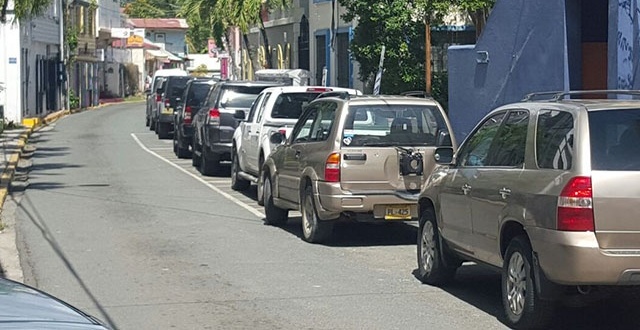 (PLTM) - Royal Virgin Islands Police Force is recording spike in theft from motor vehicles and is asking the public to ensure that vehicles are locked when not in use particularly in parking lots during the day and overnight. Four separate incidents were reported in the last week where cash, bank cards, cellular phones and tools were among the items taken from unlocked vehicles.
One female was identified after a member of the public saw her opening the door of a vehicle.
Police are discouraging persons from leaving valuables in their vehicles. With no alternative, persons should lock all doors and keep these valuables out of sight.
The public is asked to be on the lookout for individuals loitering and acting suspiciously in or around parking lots. Persons with information can contact Police through its 311-access number.
-----
Copyright 2023 by Virgin Islands Platinum News. All rights reserved. This material may not be published, broadcast, rewritten, or redistributed.
Reader Opinion
Please note that the opinions posted are the opinions of its author and does not in any way reflect the views of the management, staff, parent company or sponsors of Virgin Islands Platinum News.
BVI
????Why you People are Leaving your Car Doors Open Anyway? The BVI is NOT what it was Back in the Day. You Have to LOCK DOWN Everything!
Jah
Got it. 4. Remind us how many cars are here?
Rubber duck
They were government cars. Oops
Luu
Where are the cameras that was promised? Where are he police to walk the beat?
Road Runner
@ Luu - Cops walking the Beat!! are you kidding me? they are far to busy wrecking government vehicles to walk the beat.
Tim
They be in they cars looking at internet