---
Another Firearm Recovered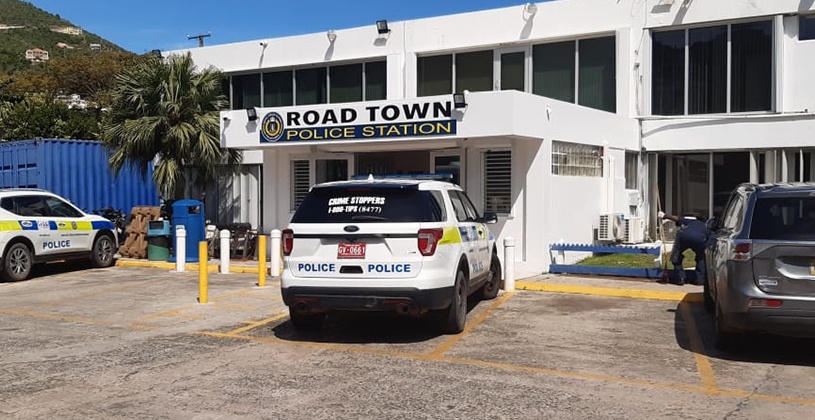 (PLTM) - Officers of Royal Virgin Islands Police Force seized yet another firearm following an operation yesterday at an establishment in the Long Look area.
Charged with keeping a firearm without a license, unlawful possession of ammunition and common assault is Dimar Frederick, 23, of Fat Hogs Bay. He is to appear in court at the next available sitting.
The recovery of this revolver follows a string of firearm seizures to include two prohibited, high-powered assault rifles and the confiscation of a quantity of ammunition and cash at a residence in Harrigan Estate in less than a week.
In this matter, Marcia Jennings, 41, a native of St. Vincent residing in Harrigan Estate was formally charged with unlawful possession of prohibited firearm, unlawful possession of ammunition, proceeds of criminal conduct, and possession of controlled drug. She was granted bail in the sum of $20,000 for her appearance in Magistrate's Court on 19 January . Commissioner of Police Mark Collins previously expressed his concerns with the excessive number of firearms seized in the last year alone, many of those being high-powered weapons.
He noted that weapons are being brought in at an alarming rate, not necessarily through legitimate ports of entry but illegal ports and put in the hands of persons who have and will recklessly endanger lives.
The Commissioner is making an appeal again for persons to come forward and share any information that could stem the tide of firearms which are entering the Territory. Persons with information can contact the Intelligence Unit directly at 368-9339.
"We can only win this battle if we work together. Our safety and our way of life depends on it," he said.
-----
Copyright 2023 by Virgin Islands Platinum News. All rights reserved. This material may not be published, broadcast, rewritten, or redistributed.
Reader Opinion
Please note that the opinions posted are the opinions of its author and does not in any way reflect the views of the management, staff, parent company or sponsors of Virgin Islands Platinum News.
Ñot nice
Mr Collins You have to win that battle yourself because the street's don't work with ****