---
Scooter Rider Dies In Horrific Head-On Collision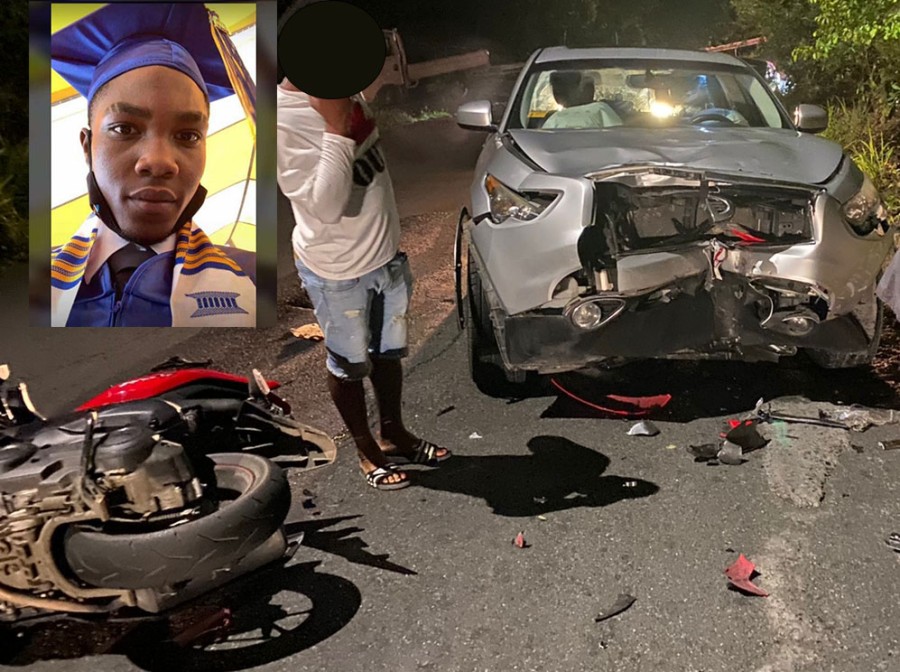 (PLTM) - The Royal Virgin Islands Police Force (RVIPF) is investigating a horrific accident that claimed the life of a male scooter rider who slammed head-on into a SUV travelling in the opposite direction at Fort Hill last evening, January 20.
"RVIPF can confirm that a male scooter rider has succumbed to his injuries sustained in a collision at Fort Hill last night. Investigations are ongoing," a police release stated.
Dead is Vincent Huggins, accoriding to relatives.
At the scene, persons were seen rendering assistance to the rider who appeared conscious at the time as he winced in pain at the side of the road. A man could be heard telling a woman that his legs were broken, based on video of the accident circulated via whatsapp.
-----
Copyright 2023 by Virgin Islands Platinum News. All rights reserved. This material may not be published, broadcast, rewritten, or redistributed.
Reader Opinion
Please note that the opinions posted are the opinions of its author and does not in any way reflect the views of the management, staff, parent company or sponsors of Virgin Islands Platinum News.
My only comment
This is getting out of control. As a driver, I get paranoid when the out of control bike and scooter riders ride to close to my vehicle. So I'm driving along with my Grandmother and this young man on a bike in front of us was riding the bike on the back wheel with the front up in the air, no helmet, short pants and slides on his feet. If he had fell backwards off the bike, he would have probably broken every bone in his body.
The new norm
Seems like the scooter/bike riders like playing Russian Roulette with their lives.
Popo
The rider appears to collide with the suv which is on its side of the road
One Liner.
Moped riders -- -Rude, lawless, disrespectful.
insanity
...and totally within the competence of the police to do something about for their own good, if not the drivers of vehicles with whom they collide