---
Social Issues Outweigh Economic In District 8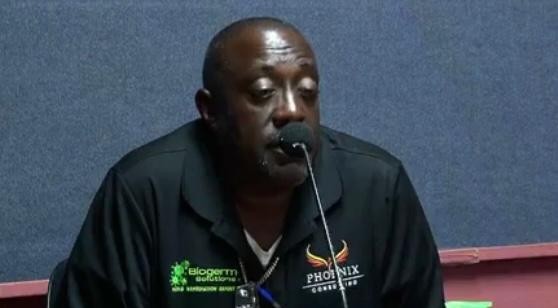 (PLTM) - Allen Wheatley believes that the Eighth District is plagued with social issues which outweighs the economic problems in the community.
Wheatley, a former Financial Secretary is contesting the District 8 seat under the Virgin Islands Party (VIP) ticket at the upcoming general elections.
He is hoping, once elected to address those issues.
"The social issues outweighs the economic ones, though the financial ones are important but the social issues surrounding matters when it comes to single parent –moms…and fathers…programmes we would like to put in place for those individuals," he said, noting that those persons need a support base.
He also mentioned other issues such as infrastructure, specifically sewerage and roads.
"I think you [Premier Natalio Wheatley] said they have tendered for the pump station by the police station…so soon we will be able to connect Greenland as well as the Seventh District to the sewerage system and get that rectify in terms of getting the sewage off the road in the Greenland area in the Eighth District and the entire Seventh District, in the next couple of months," he expressed.
Wheatley also spoke about the need for an improved education system in the area, pointing that he believes that there should be a junior high school on the eastern end of the island.
He mentioned that a piece of land which can be acquired to allow for the latter.
-----
Copyright 2023 by Virgin Islands Platinum News. All rights reserved. This material may not be published, broadcast, rewritten, or redistributed.
Reader Opinion
Please note that the opinions posted are the opinions of its author and does not in any way reflect the views of the management, staff, parent company or sponsors of Virgin Islands Platinum News.
@FACIAL EXPRESSION
is saying )> well , ah only trying ah ting , where's dah booze
Son of the Land
You have got to be kidding us
Allen
God giveth another season
Premiership Fight.
So, Sad that the real good people. The people with good heart who really want to make a difference will not get the opportunity, we are going back to the same 0, sane old way.... This is my Govt, PVIM 4 Seats..NDP 4 Seats. VIP 4 Seats
Other -1.. . Who will it be in this new unity set up..
Truth be told
Corrupt *** running with corrupt ***