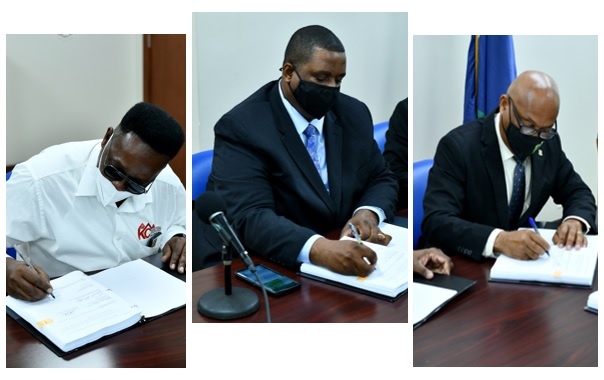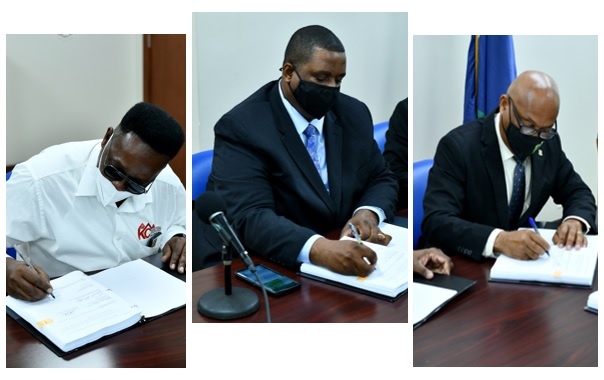 Just before the House of Assembly was dissolved, legislators this month approved an additional $101,000 to complete the Brewers restroom facilities, more than a year after the initial contract was signed.
Premier and Minister of Finance, Hon. Natalio Wheatley faced questions from a caller about the spending on the project during VIP Let's Talk radio progress on Tuesday, March 15.
During the exchange, the caller inquired about the completion date of the project to which the Premier indicated that the information should come from Second District Representative, Hon. Melvin 'Mitch' Turnbull since the project is being executed under the Ministry of Natural Resources and Labour.
"You is [sic] telling me $101,000 to finish it. Are you sure about what you are telling me?" the caller questioned.
The Premier responded, "I can show you in black and white."
However, the Premier said that he could not provide the full cost of the facility at the time but committed to providing the total cost and the breakdown of the bill of quantities at a later stage.
The Premier confirmed that $101,000 was not the total cost for the facility.
'That kind of money for a bathroom. To me that is like if you were building a house. I mean a bathroom for that kind of money," the caller stated.
The caller then urged the Premier and the other persons on the programme to put their priorities in order before they 'talk to us'.
The caller pointed to three estimated costs provided previously by former Premier and Minister of Finance, Andrew Fahie including $163,000, $143,000 and $125,000.
In February 2022, the Government entered into an agreement and signed a contract for the construction of restroom facilities for Brewer's Bay Beach with K&C Construction which had won the tender.
K & C Construction was awarded the contract valued at $124,258.70.
Works on the restroom facilities were expected to commence on March 1, 2022 and continue for a six-month period until August 31, 2022.