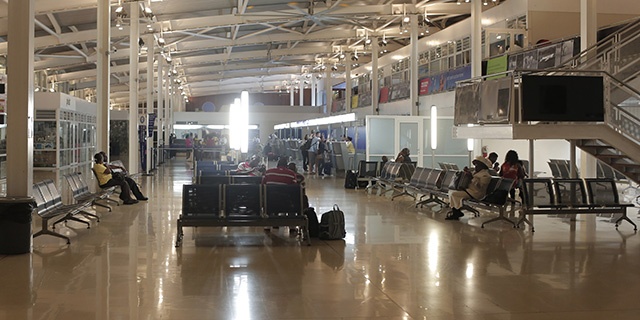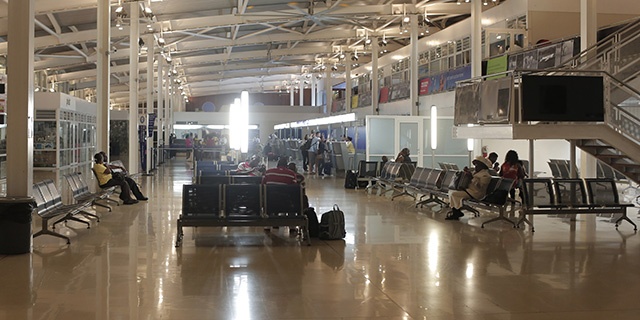 Travel via the T. B Lettsome International Airport is expected to increase as passengers travelling to the Virgin Islands through St. Maarten will see a significant reduction in the in-transit fees at the Princess Juliana International Airport (PJIA) from $55 to $30.
According to government, this announcement follows a meeting to establish a partnership between officials from the board of the BVI Airports Authority and the Princess Juliana International Airport (PJIA), St. Maarten.
Minister for Communications and Works Hon. Kye Rymer, "The Government of the Virgin Islands will spear no efforts in ensuring that the T. B Lettsome airport can provide entrances to the world and a gateway to the Territory."
St. Maarten's national carrier Win Air which currently operates a 19 seat Twin Otter aircraft in the Territory, is also in the process of expanding its fleet and service offerings to the VI with the introduction of two 48 seat ATR 42 aircraft.
Minister Rymer said, "I cannot underscore enough how important such partnerships are as St. Maarten is one of the major hubs that connects the Caribbean region to Europe and the BVI is perfectly positioned to tap into the European market with this partnership."
Meanwhile, Chairman of the Board of the BVI Airports Authority, Mr. Theodore E. Burke said that the board is committed to increasing air access to the VI and connecting the region and the rest of the world to the Territory.
He added, "In this regard, we will continue to forge the necessary partnerships to ensure the realisation of this objective."
Mr. Burke stated that the authority and by extension the Territory is continuing to witness the benefits of the VI's participation in the Routes World 2022 conference.
"Our conversations with the St. Maarten delegation began at the Routes World event where the idea of Princess Juliana International Airport serving as a strategic hub to launch feeder flights to partner airports in the Caribbean where passengers travelling to any one of the group of islands will receive travel benefits once travelling through St. Maarten," he added.
Managing Director Mr. Kurt Menal said the authority will continue its conversations with St. Maarten and will soon make an announcement on the reduction in the in-transit fees for passengers travelling to the VI via St. Maarten.
Mr. Menal said, "The necessary framework to bring this project to fruition is being fine-tuned and the team in St. Maarten is currently putting the final touches together to allow passengers to enjoy the benefits of the partnership."
The meeting was held on March 9 and representatives of the St. Maarten team included the Julianna International Airport Consultant Gavin Eccles, Managing Director Brina Mingo and Commercial Director, Suzy Kartokromo of WinAir, while the VI delegation included Minister of Communications and Works, Hon. Rymer, Chairman of the Board, Burke, Managing Director of the Authority, Menal, Director of Tourism, Mr. Clive McCoy and the Chairman of the Airlift Committee, Mr. Allan Parker.